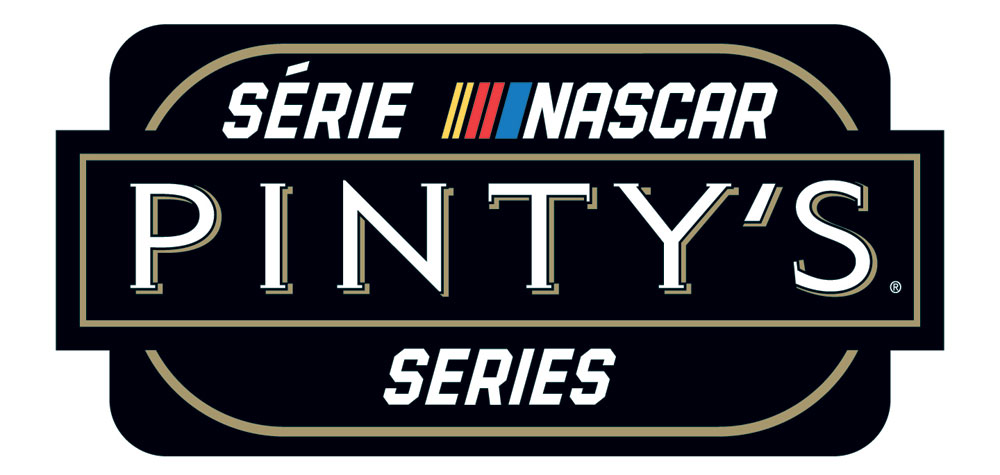 For the past 13 years, the NASCAR Pinty's Series has showcased the best drivers that Canada has to offer.
With driver backgrounds ranging from the glitz and glamour of open-wheel cars to the grit and ruggedness of local short track drivers, the diversity and strength of drivers now is better than it ever has been.
As drivers come and drivers go, one thing remains the same – once you race against the strong Pinty's competition, the itch never goes away.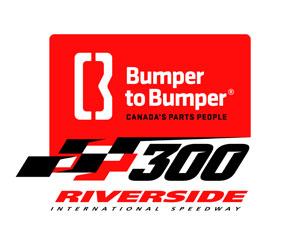 EHR Team Orange driver Jason Hathaway is a prime example of that. The Stouffville, Ontario driver left full-time competition at the end of the 2016 season. He ran part-time in 2017 and shifted to a team management role in 2018 with driver Cole Powell. One thing remained during his time off, his passion for the NASCAR Pinty's Series.
"I personally think the Pinty's series puts on one of the best racing shows around," Hathaway said. "I would say there's a lot more quality (than other series), so it's really good. We always put on a great show for the fans. They always love it, everybody keeps coming back."
One of Hathaway's favourite things is the fact that even after a two-year absence the level of competition has continued to rise.
"There's a big difference in competition in the fields, much tighter I would say between the top eight and 12cars. There's no real advantage anywhere," Hathaway added. "It all comes down to driver and setup. There used to be a little bit of engine advantage, or maybe even car advantage but mostly everybody's got new cars or new equipment and everything else.
"Nobody has a real leg up on anyone."
Alex Labbe, the 2017 series champion, also took some time away from the series, spending 2018 competing full-time in the NASCAR Xfinity Series season with DGM Racing. Labbe scored a best finish of ninth at Mid-Ohio, and has spent the first half of 2019transitioning back to full-time Pinty's competition where he replaced Adam Martin at Jacombs Racings.
Even though his absence was only for one season, Labbe has noticed how stiff the competition has become.
"There's a lot of good teams, obviously everybody is working hard on their programs," Labbe said."The cars are better and better. When you see all the different winners this year, obviously Andrew and Kevin have really solid season, but there are always contenders that are really close. It's a lot of fun to race with them."
Labbe's Xfinity Series experience has helped him grow as a driver.  It's also given him the first-hand perspective of racing in one of NASCAR's national series.
"I think both series get tougher and tougher every year obviously and it's as tough as it ever has been here, so it's a lot of fun," Labbe said. "I mean the top five, top seven every race, we're fighting hard and it's good competition."
NEWS AND NOTES
Riverside Welcomes NASCAR
Riverside International Speedway is one of the only three tracks that has hosted races since the NASCAR Pinty's Series' inaugural season in 2007. It is also the only oval on the­­­­­ list.
In its first 12 races, Riverside has produced some intense racing and major championship implications. Each of the past four series champions has won this race (Scott Steckly in 2015, Cayden Lapcevich in '16, Labbe in '17 and L.P. Dumoulin last year). In fact, eight of the 12 races have been won by the eventual champion.
Andrew Ranger currently holds a 14 point lead over Kevin Lacroix and is looking to extend that streak.  In nine career races in Antigonish, Ranger has one win, five top-fives, and six top 10s. The win, coincidentally, came in 2009, Ranger's second championship season.
Time running out for championship contenders
With only five races remaining in the 2019 season, opportunities are slowly closing for championship contenders. While Kevin Lacroix is only 14 points behind points leader Andrew Ranger, only two other drivers are with 60 points of the championship lead.
L.P. Dumoulin sits third, 20 points out of the lead with Alex Tagliani fourth, 37 points back. Fifth-place D.J. Kennington is currently 63 points behind Ranger. While not an insurmountable lead, Kennington – and all drivers behind him – would need to go on a major run, and get some assistance from those ahead of them.
Lacroix and Tagliani are each winless in three career starts at the track.
Weekend Schedule & Tickets
The weekend kicks off Friday with the Henry's AUTOPRO 100 for the Napa Sportsman Series and the Passione Flooring East Coast Mini Stock Tour 50; the grandstand gates open at 4 p.m. and racing starts at 7 p.m. Fans who are in the Antigonish-area Friday afternoon are invited to stop by the Bumper to Bumper store on St. Andrews Street for a Tailgate Party where they can visit with NPS driver Kevin Lacroix and see his Bumper to Bumper NASCAR race car as well as enjoy a BBQ and maybe even win some Bumper to Bumper swag.
Saturday is jam-packed with the inaugural Rev it Up at Riverside Show & Shine, the Maritime League of Legends, and the NASCAR Pinty's Series only stop on the east coast in the Bumper to Bumper 300. The grandstand gates open and NASCAR practice starts at 12:30 p.m., the Show & Shine starts at 1 p.m. (in the grassy area of the parking lot near the main entrance of the grandstand), Legends practice is at 2 p.m., NASCAR qualifying at 3 p.m., Legends heat races at 4 p.m., NASCAR autograph session at 5:10 p.m., Legends feature at 6:15 p.m., opening ceremony at 7:05 p.m., and the Bumper to Bumper 300 at 7:35 p.m.
Spectator admission to the Show & Shine is free; fans with grandstand tickets for the Bumper to Bumper 300 can enjoy the Show & Shine as well as all the on-track action. Weekend Pass and single-day tickets are available until Thursday here and at the gate on race days. There is plenty of free spectator and RV parking for this event; campsites are unreserved and unserviced.
Vehicle registration for the Rev it Up at Riverside Show & Shine is open and just $15 which includes admission for two adults to the Bumper to Bumper 300 ($80 value) and an event decal; those who pre-registered are also guaranteed to receive a Rev it Up at Riverside t-shirt. Drive-up registrations are welcome. All entries will be eligible for Fan Favourite awards and a Promoter's Choice award. Register today here (advance registration ends Thursday at Noon).
Riverside Speedway opened in 1969 under the helm of Antigonish businessman John Chisholm. It was sold in 1989 and bought back by Mr. Chisholm late in 2005, rebuilt in 2006 and rebranded Riverside International Speedway. For 50 years, the popular 1/3-mile high-banked asphalt oval has provided generations of race fans with some of the best stock car racing entertainment in North America. Fans who attend events this year will find enhanced track decor, limited edition 50th-anniversary merchandise, and more celebrating Riverside's fantastic five decades.
About Riverside International Speedway:
For 50 years, Riverside International Speedway has been recognized as a premiere stock racing facility in Canada. The 1/3-mile high-banked asphalt oval roars to action several times a year for special events. It is the home of the IWK 250 – widely known as the best stock-car race in Canada, and of the Bumper to Bumper 300 – eastern Canada's only NASCAR event. Located in James River, between New Glasgow and Antigonish, the facility is easily accessible at exit 30 on Trans Canada Highway 104. For more information please visit www.riversidespeedway.ca.