PEI's Greg Proude used the high side of the high banks at Riverside International Speedway to hold off all challengers in the last 60 laps of the Modern Pumps & Metals 150, part of the '23 season finale at the James River track.
It was an exciting exhibition of driving talent by all of the racers in the battle as they ran side by side lap after lap after lap, with as many as three cars under a blanket for the lead. A lap 120 competition caution (mandated by the East Coast International Pro Stock Tour) broke up a three car challenge between Proude, Jarrett Butcher, and Nicholas Naugle. The subsequent restart saw Proude jump to the point with Naugle in hot pursuit and Butcher falling farther back in the field. Austin MacDonald used a late race charge to close on the top two in the waning laps of the race.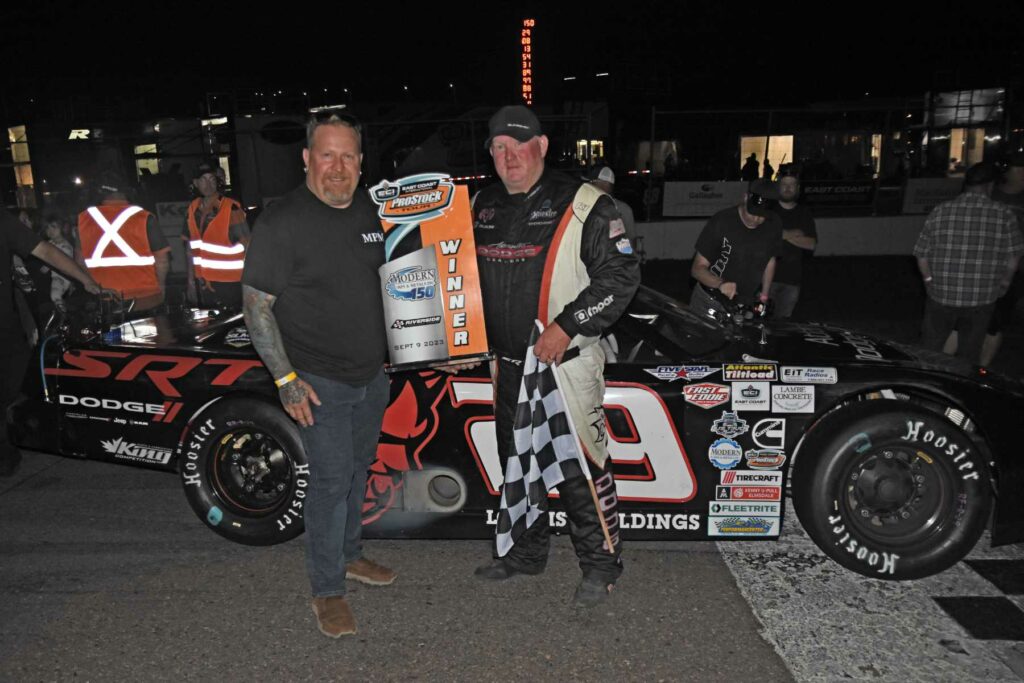 The three cars crossed the finish line nose to tail with Proude followed by Naugle and MacDonald. Butcher finished fourth and Chris Reid was fifth, who also collected the R&D Performance Centre Most Laps Award.
Jordan Veinotte and Naugle won their Atlantic Tiltload Heat Races. Proude won the Kenny U Pull Hard Charger Award. Gary Elliott was the Fast Eddie Racewear Lucky Dog. Danny Chisholm was the rookie of the race.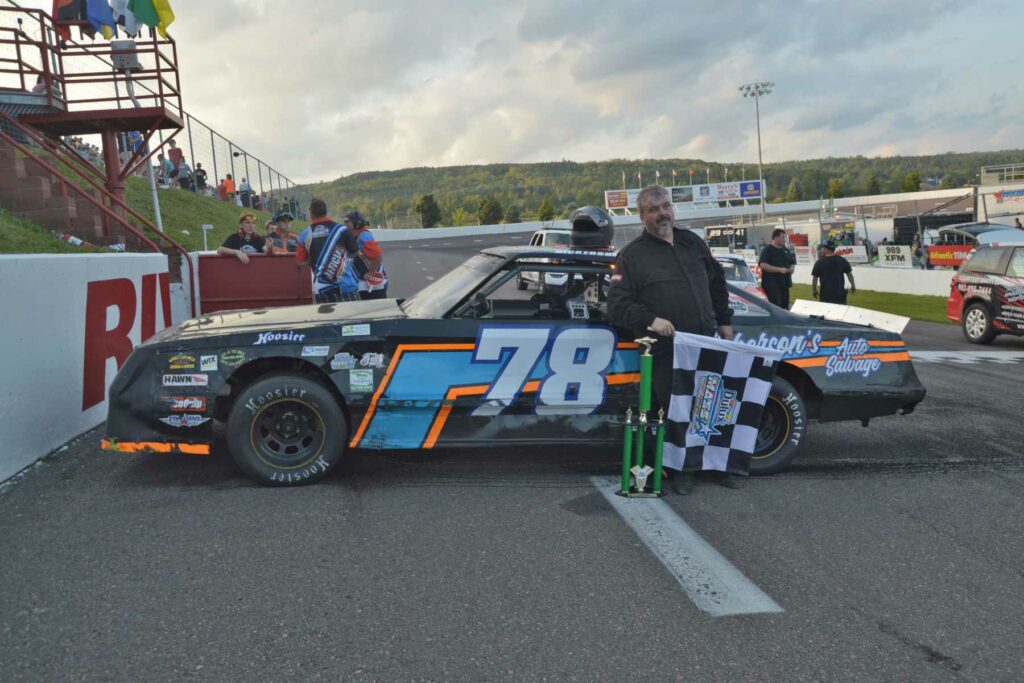 The Dulux Paint Street Stocks competed in the Whispering Winds Campground Twin 40 features prior to the main event. Dennis Nickerson had a stellar day, taking home the win in both features as well as the series inaugural championship.
WHISPERING WINDS CAMPGROUND TWIN 40s (unofficial results)
Dennis Nickerson
Ken MacKenzie Jr.
Logan Power
Nick Cudmore
Mike Duskey
Riley Goodwin
Martin Landry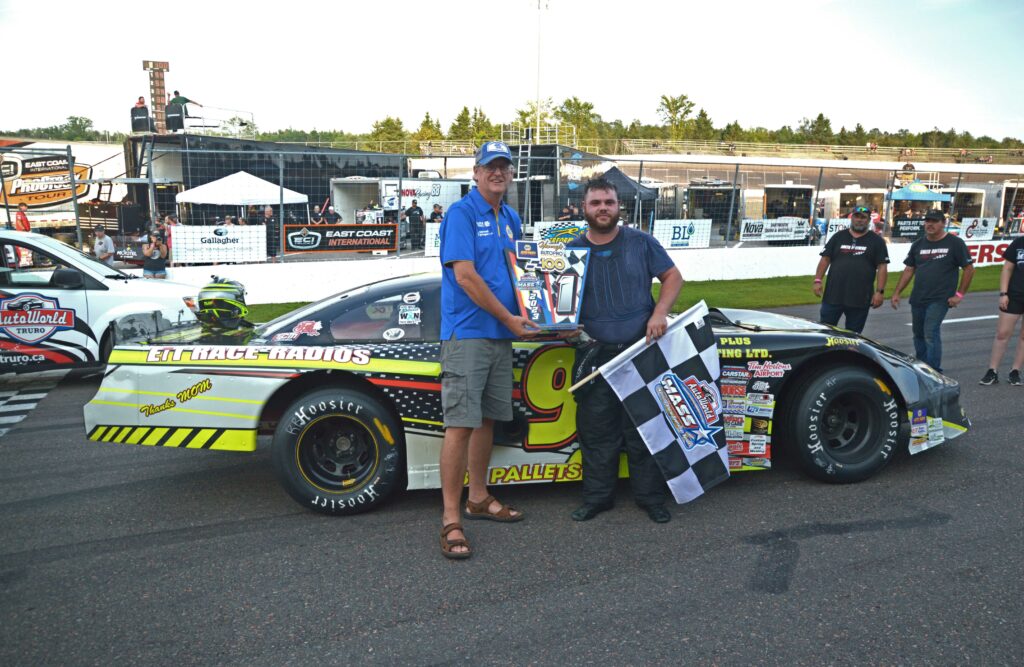 The Maritime Allstar Sportsman Series were also on hand for round five of seven in its '23 season. Devin Smith, Dylan Dowe, and Cory Leonard were the top three finishers, respectively, in the NAPA/Henry's AUTOPRO 100.
NAPA/ Henry's AUTOPRO 100 (unofficial results)
Deven Smith
Dylan Dowe
Cory Leonard
Marcel Leblanc
Tony Leonard
Joey Livingstone
Kevin Morse
Steve MacPhee
Shawn Waterfield
Darren Hilchie
Corey Breen
Ronnie MacKay
Dennis Nickerson
Jeffrey Breen
Pete Miller
The Back to School Spectacular was a great success with hundreds of kids 17 and under admitted free to enjoy the racing as well as making lifelong memories by riding in a race car during kiddies rides, having photos taken in a Bandolero race car and with track mascot – Bandit (the beaver) – as well as taking home numerous door prizes.
This concludes the '23 season at Riverside; many thanks to all who helped make this year the great success it has been – our fans, racers, service providers and amazing staff – we couldn't do it without any of you.
Management now turns their focus towards 2024 and hope to start making event date announcements in the very near future. Event suggestions are always welcome feedback and can be forwarded to us by email (info@riversidespeedway.ca).