JAMES RIVER, NS – It was a tumultuous finish in the RJ Poirier Heavy Equipment 150 at Riverside International Speedway. With four laps to go Craig Slaunwhite (Terence Bay), Greg Proude (Springvale, PE) and Dylan Blenkhorn (Truro) were in the top three spots when a caution came out on lap 147 and involved numerous leaders. On the restart Slaunwhite and Blenkhorn tangled in turn-three which drew another caution as well as taking both drivers out of the race. Officials decided to call the race on lap 149 with few cars left on the track; Kyle Reid (Fort McMurray, AB) was declared the winner, followed by Matt Vaughan (Bedford) and Nicholas Naugle (Dartmouth). All results for this event are currently unofficial and under review by Tour Officials.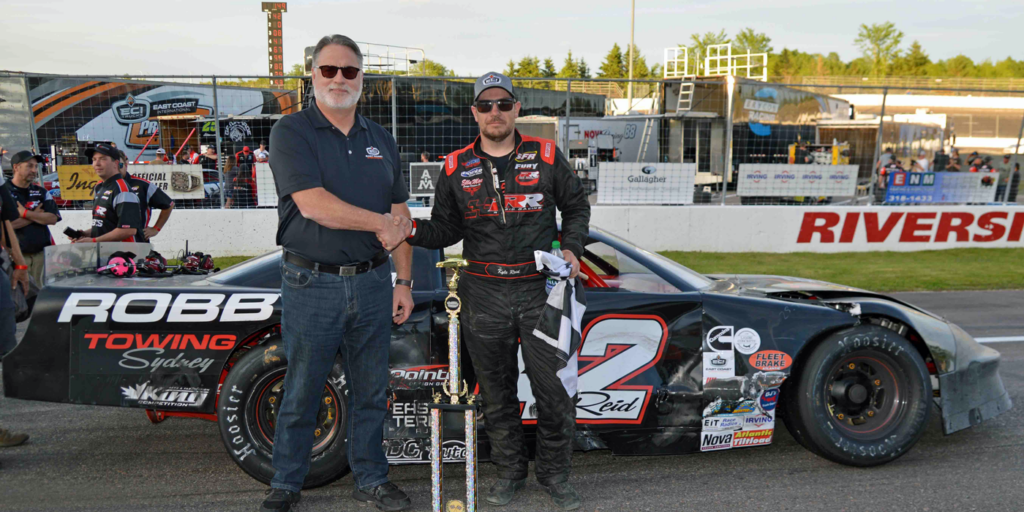 UNOFFICIAL RACE RESULTS / R.J. POIRIER HEAVY EQUIPMENT 150
Jarrett Butcher (Porter's Lake), Donald Chisholm (Antigonish) and Blenkhorn (Truro) won the Atlantic Tiltload Heat Races which set the field for the feature. Mike Rodgers (Moncton, NB) won the Kenny U Pull Hard Charger and the Fleet Brake Atlantic Lucky Dog awards. Slaunwhite won the R&D Performance Centre Most Laps Led award.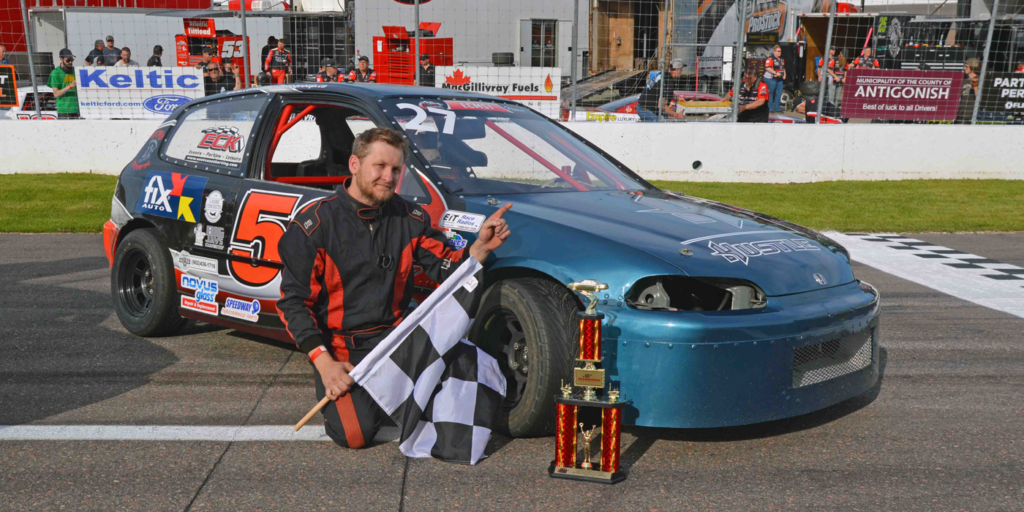 The East Coast Mini Stock Tour and Maritime League of Legends kicked off racing action prior to the RJ Poirier Heavy Equipment 150. Matt Watson won the Mini Stock feature, followed by Kody Quinn and Andrew Warren. Danny Chisholm won the Maritime League of Legends feature after photo finish with Gage Gilby who finished second. Owen Mahar completed the top three.
Riverside International Speedway management and staff now turn their attention to the IWK 250 Super Race Weekend (July 21-23), a bucket list event for race fans all over North America. Tickets for this race will be available later this month; camping reservations are available now online at www.riversidespeedway.ca.
The next event for the East Coast International Pro Stock Tour is the Nova Truck Centres Make A wish 150 on Saturday, June 25 at Scotia Speedworld.
About the East Coast International Pro Stock Tour:
The East Coast International Pro Stock Tour visits four tracks throughout the Maritimes during its May through September season. The East Coast International Pro Stock Tour is owned and operated by Maritime Pro Stock Tour Limited. For more information, call our administration office at 902.481.2531 or click www.maritimeprostocktour.com. You can also follow us on Twitter at www.twitter.com/prostocktour and like us on Facebook at www.facebook.com/prostocktour
..About East Coast International:
East Coast International Trucks is an authorized International® dealership with locations in Moncton, Dartmouth, Millbrook, and Charlottetown. They carry a large selection of new and used trucks and trailers and offer one of the largest inventories of truck parts in Atlantic Canada. All of their locations are Cummins certified and service all-make trucks and trailers. Their Idealease division provides truck leasing and rental solutions, and all of their locations offer in-house financing and insurance. For more information on East Coast International, visit www.eastcoastint.com.