Following are results from the Summer Sizzler event held August 19 and featuring the East Coast International 150 for the East Coast International Pro Stock Tour, the Crossroads Legends 50 for the Crossroads Legends Tour and the Anchor Toyota Classic for the Hot Rod Classics Vintage Race Car Series.
The East Coast International 150 marked the 250th-series race for the Maritime Pro Stock Tour; special awards were present to drivers in attendance who have made 100 or more starts for the series.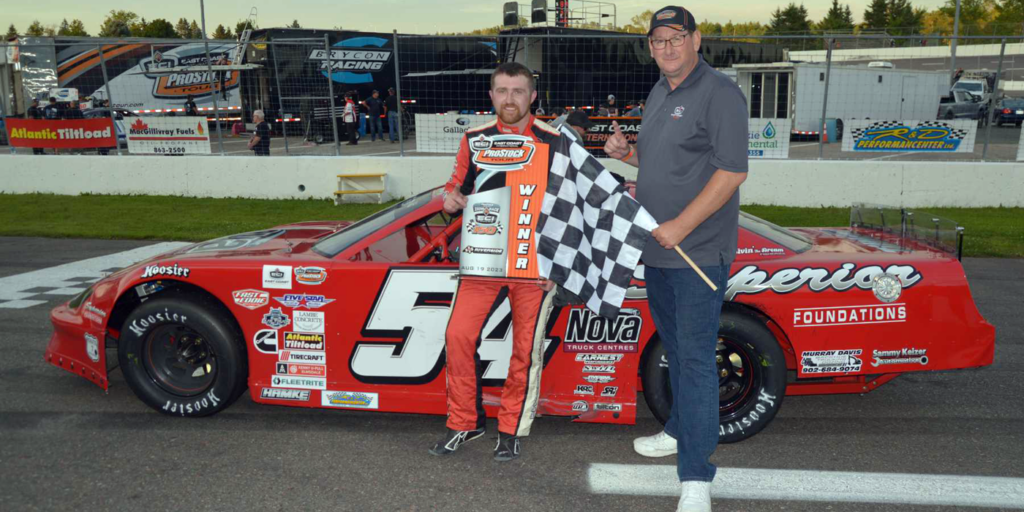 EAST COAST INTERNATIONAL 150
Jarrett Butcher, Porter's Lake, NS
Craig Slaunwhite, Terence Bay, NS
Mike Rodgers, Moncton, NB
Russell Smith Jr., Lakeside, NS
Donald Chisholm, Antigonish, NS
Tyler Smith, Brackley Beach, PE
Nicholas Naugle, Dartmouth, NS
Matt Vaughan, Lantz, NS
Ryan VanOirschot, Antigonish, NS
Stephen Lively, Shubenacadie, NS
Jordan Veinotte, Porter's Lake, NS
Chris Hughes, Brackley, Beach, NS
Gary Elliott, Murray Siding, NS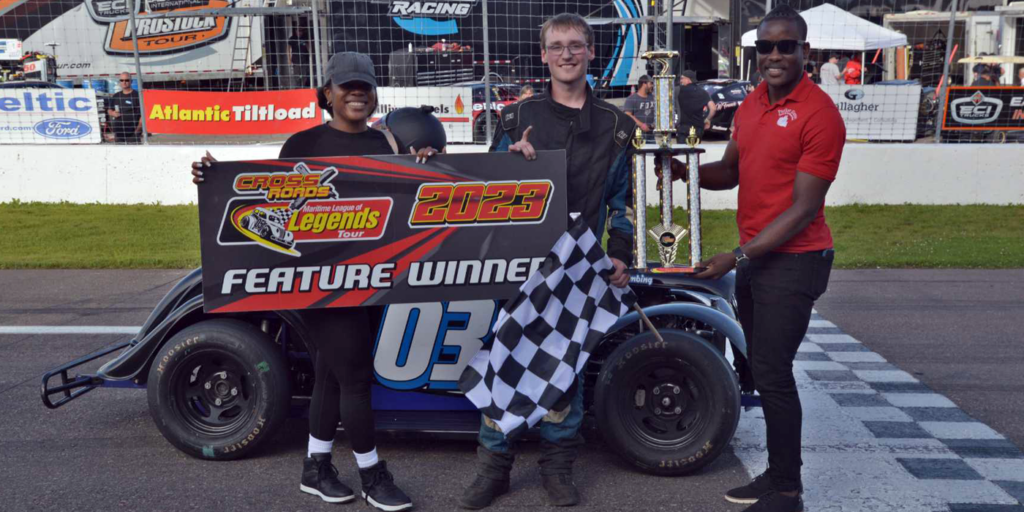 CROSSROADS LEGENDS 50
Colton Noble
Chase MacKay
Tanton Wooldridge
Dawson Noble
Nathan Blackburn
Teagan T Dempsey
Daryl Mahar
Chase Livingston
Kelsey Hann
Gage Gilby
Chase & Jason Roberts
Devin Wadden
Brayden Wadden
Aiden Macdonald
Emily Chisholm
Ayden Christensen
Daniel Vandenburg
Josh Langille
Brad Wadden
Nate Singer
Owen Mahar
Nathan Langille
Caden Tufts (DQ/DNS)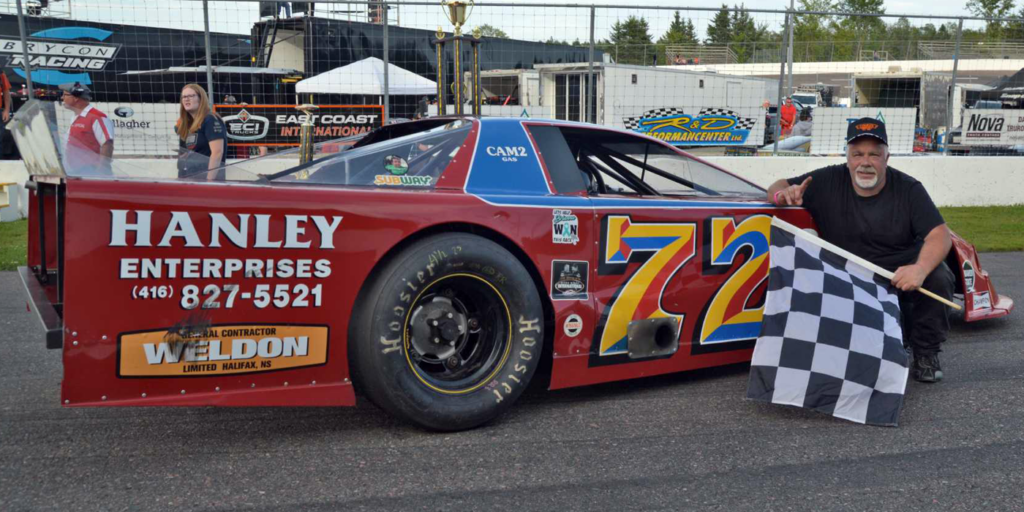 ANCHOR TOYOTA CLASSIC
Stacey Clements
Peter Lawrence
Patty Lawrence
Jim Rankin
Jeff Ainslie
Brad Melendy
Laurie Hutt
Ron Hefler
Doug Fischer
Riverside International Speedway is back in action on September 9 with the Modern Pumps 150 for the East Coast International Pro Stock Tour and championship-deciding races for the Auto World Allstar Sportsman Series and the Dulux Paints Street Stocks. Racing starts at 4 p.m. Advance tickets are available at riversidespeedway.ca beginning August 28.