Management for Riverside International Speedway is excited to announce details for the August 20 Summer Sizzler Presented by Wilson Equipment, a grassroots racing extravaganza showcasing the Auto World Allstar Sportsman Series, the Passione Flooring Mini Stock Tour, and the Hot Rod Classics Vintage Race Car Series Presented by Conrad Bros. Two drivers will have the chance to take home the largest pay ever-offered their divisions in this region.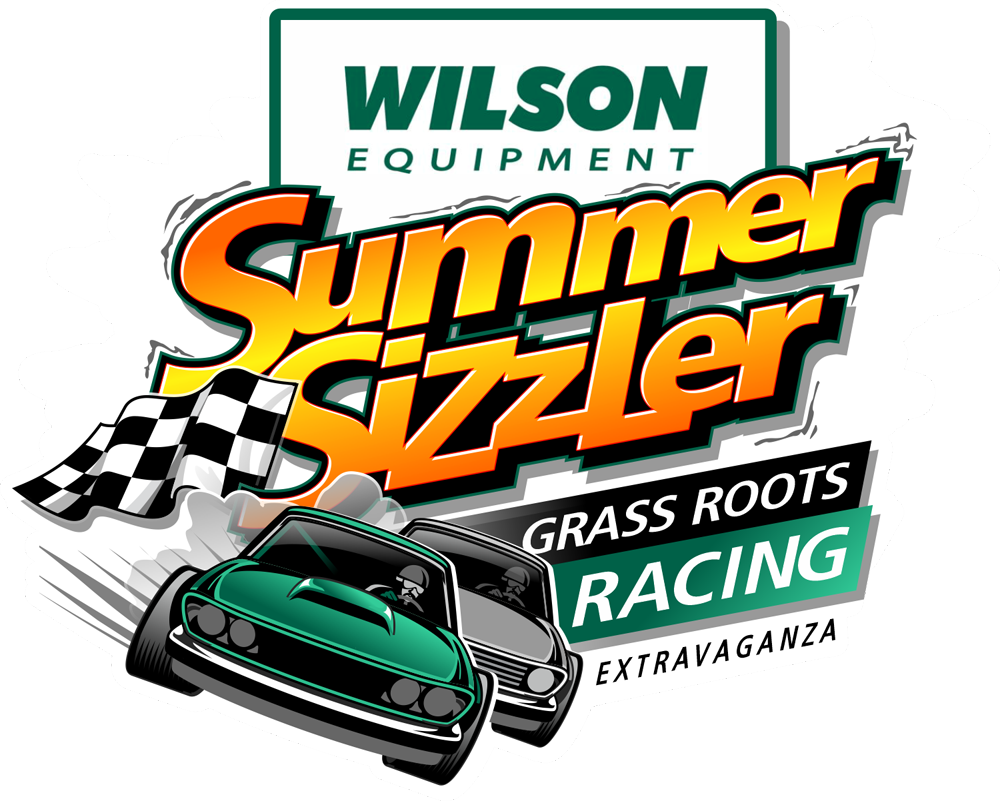 The NAPA Auto Parts / Henry's AUTOPRO 150 for the Auto World Allstar Sportsman Series guarantees a whopping $5,000 to the winner (or up to $8200 winner-take-all), $2,500 for second-place, $1500 for third, $1250 for fourth, and $1000 for fifth (see complete purse below). Add to that $3,000 in lap leader bonus money payable at $20 per lap led, along with a $100 Halfway Bonus from Homestead Campground, a $100 Most Laps Led Bonus from EIT Race Radios, and a $100 Hard Charger Bonus from Shady Brook Enterprises and the stage is set for what should be one of the most exciting sportsman races ever in the Maritimes.
Qualifying for NAPA Auto Parts / Henry's AUTOPRO 150 will see heat races and a last-chance race. The number of cars that transfer from the heat races to the feature (and do not need to run the last chance) will be determined pending car count. The 150-lap feature will see a 10-minute break at the halfway point allowing adjustments for the sprint to the finish. The lap 76 restart order will be determined with a spin of the Riverside Roulette wheel which could invert as many as the top 10 or no change from the running order at the end of lap 75.
The Passione Flooring Mini Stock Tour will see a unique elimination-style feature presented by T & R Truck Repair in which the winner will take home a guaranteed $1,000, or as much as $1,500 winner-take-all. Heat races will determine the starting order for the 60-lap feature which will see two breaks, the first after lap 30 when the top 20 runners advance to the next segment. The second break comes after lap 50 when the top 10 runners advance to the final 10-laps and their shot at the $1,000 pay cheque. The leader at lap 30 gets a $300 bonus from Veinotte Truck & Trailer and the leader at lap 50 gets a $200 bonus from Jerome Tracy Auto Body. An additional $100 Hard Charger bonus will be paid courtesy of EIT Race Radios.
Joining the sportsman and mini stock on the card will be the popular Hot Rod Classics Vintage Race Car Series in their only visit to Riverside this year. Now in its third year, the series showcases race cars from a bygone era (pre-1985) in friendly competition; as many as 15 of the hand-crafted beauties are expected for the Summer Sizzler, some of which will be making their Riverside debut.
Grandstand and pit tickets for the Summer Sizzler presented by Wilson Equipment are available now at www.riversidespeedway.ca. Advance tickets offer a $5 discount (vs buying at the gate) as well as an expedited and contactless entry on race day.
Registration for all three divisions is now open at www.riversidespeedway.ca. A discounted early-bird rate of $50 is available until August 10 (includes two pit passes); the rate increases to $60 on August 11. Cars must be registered by August 15 to be eligible for all contingency bonus payouts.
Guaranteed Purse – NAPA Auto Parts/Henry's AUTOPRO 150: 1. $5,000; 2. $2,500; 3. $1,500; 4. $1,250; 5. $1,000; 6. $750; 7. $500; 8. $475; 9. $450; 10. $440; 11. $430; 12. $420; 13. $410; 14. $400; 15. $390; 16. $380; 17. $370; 18. $360; 19. $350; 20. $340; 21. $330; 22. $320; 23. $310; 24. $300; 25. $300; 26. $300.
Riverside Speedway opened in 1969 under the helm of Antigonish businessman John Chisholm. It was sold in 1989 and bought back by Mr. Chisholm late in 2005, rebuilt in 2006, and rebranded Riverside International Speedway. Still owned by the Chisholm family, the popular 1/3-mile high-banked asphalt oval has provided generations of race fans with some of the best stock car racing entertainment in North America for over 50 years.
Fans can keep up with Riverside news all year long by visiting www.RiversideSpeedway.ca, subscribing to the email newsletter, and following social media accounts on Facebook (riversidespeedwayns) and Twitter (Riverside_NS).
About Riverside International Speedway:
For over 50 years, Riverside International Speedway has been recognized as a premiere stock racing facility in Canada. The 1/3-mile high-banked asphalt oval roars to action several times a year for special events. It is the home of the IWK 250 – widely known as the best stock-car race in Canada. Located in James River between New Glasgow and Antigonish the facility is easily accessible at exit 30 on Trans Canada Highway 104. For more information please visit www.riversidespeedway.ca or call 902-863-2410.