When the dust settled after post-race tech it was Cole Butcher picking up the win in the East Coast International 150 at Riverside International Speedway. Butcher crossed the finish line second but was moved to the top spot after Greg Proude was disqualified for an unapproved part. Mike Rodgers and Donald Chisholm round out the top three in the updated unofficial results.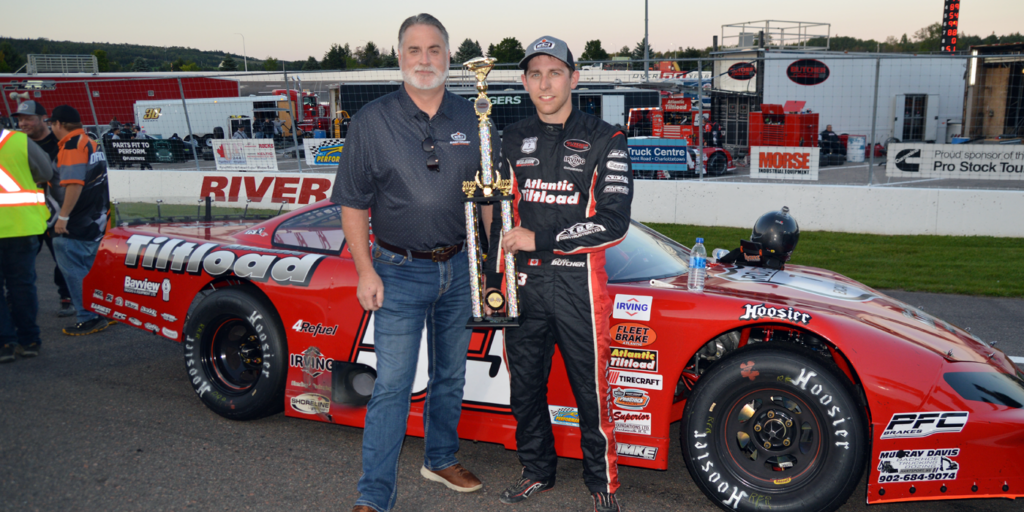 UNOFFICAL RESULTS – EAST COAST INTERNATIONAL 150
Cole Butcher
Mike Rodgers
Donald Chisholm
Jarrett Butcher
Craig Slaunwhite
Russell Smith, Jr.
Matt Vaughan
Tyle Smith
Waylon Farrell
Ryan Van Oirschot
Allison MacKinnon
Stephen Lively
Gary Elliott
Chris Reid
Greg Proude
Nicholas Naugle
Further penalties, if any, for Proude are yet to be determined; series point standings will be updated after that and heading into the series season finale on September 24 at Scotia Speedworld.
In Auto World Allstar Sportsman Series action it was Deven Smith winning the NAPA Auto Parts/Henry's AUTOPRO 75 and the series championship. Smith celebrated the accomplishment with the fans, his crew, and his family including his father Russell Smith Sr. and brother Russell Smith Jr., both well-known racers in the region.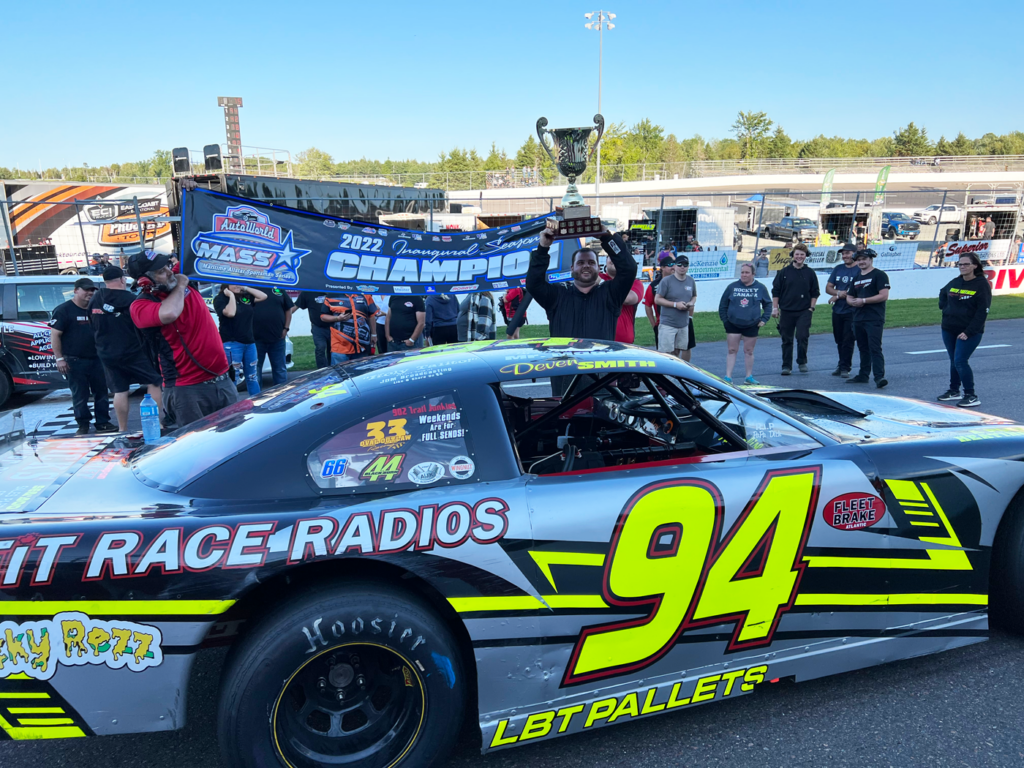 UNOFFICIAL RESULTS – NAPA AUTO PARTS/HENRY'S AUTOPRO 75
94-Deven Smith
42-Ronald MacKay
78-Dennis Nickerson
10-Brady Creamer
95-Pete Miller
8-Chris Reid
17-Colby Smith
01-Joey Livingston
87-Kevin Morse
02-Shane Coffen
51-Richard Salter
23-Shawn Waterfield
66-Jeffrey Breen
Management and staff at Riverside now turn their focus to the inaugural East Coast Classics Music Festival & Car Show next Saturday. Six bands and a show and shine will entertain attendees from Noon until approx 11:30 p.m. For Tickets, camping, car show registration and more info please visit our East Coast Classics page here.