Riverside International Speedway is set for its 2018 season finale on Saturday featuring the Lucas Oil 150 for the Parts for Trucks Pro Stock Tour, as well as championship races for both the Napa Sportsman Series and the MJS/Prime Lift East Coast Mini Stock Tour.
Fans should note a start time of 5 p.m. for this event.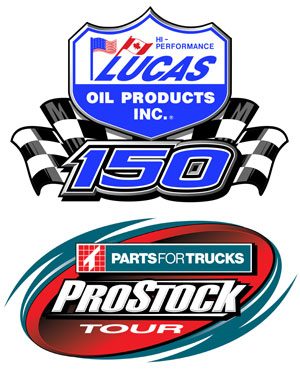 The Lucas Oil 150 is round 11 of 12 for the Parts for Trucks Pro Stock Tour and sees point leader Cole Butcher (Porter's Lake) with a commanding 92-point advantage over a tie for second-place between Craig Slaunwhite (Terence Bay) and Shawn Turple (Enfield). Dylan Blenkhorn (Truro) sits fourth, 12 markers out of second, and Dylan Gosbee (Cornwall, PE) is fifth, 37 points behind Blenkhorn.
If Butcher leaves Riverside with a 70+ point lead over second-place he will need only to start the feature in the series season finale on September 15 to clinch his second title. And while the second-year Kulwicki Driver Development Program finalist has four wins of 10 races on the series season and the best average finish among active series drivers at Riverside, 5.56, he has yet to pick up an elusive win at the 0.333-mile high banked oval.
"We've been close with a podium finish in all the races at Riverside the last couple years," said Butcher. "It's a fast track and a lot of guys run good there. It's a driver's track. We know the series competition is tough so have been doing our homework and will take the car we feel will give us the best run. We're going to race – the points will do their own thing. If all goes well we'll get our first win at Riverside and leave with the same point lead, if not larger."
Home-town favourite Donald Chisholm (Antigonish) has won the last three Lucas Oil 150's and will look to add a fourth to his resume on Saturday. Chisholm, the series 2015 champion, is running a limited schedule with the series this season, therefore not a point contender.
"We are really looking forward to getting back to Riverside for the 2018 season finale," said Chisholm. "We have only finished one race all year, so we are hoping to end the season with a good run, and hopefully make it four wins in a row in the Lucas Oil 150."
Five-time Parts for Trucks Pro Stock Tour champion John Flemming (Halifax) will be a teammate to Chisholm this Saturday, driving the No. 88 normally piloted by George Koszkulics who is taking care of a shoulder injury suffered earlier this year. Flemming, also a two-time winner of Riverside's IWK 250, has run a limited schedule this year.
"We're really looking forward to being in the car," said Flemming. "George will have a good piece for us, no doubt. I really appreciate Donald giving me this opportunity, and especially at Riverside."
EXPECTED ENTRY LIST – LUCAS OIL 150
(07) Allison MacKinnon, Oyster Bed Bridge, NS
(08) Nicholas Naugle, Dartmouth, NS
(0) Shawn Turple, Enfield, NS
(2) Ashton Tucker, Lyttleton, NB
(5) Jonathan Hicken, Brudenell, PE
(8) Kent Vincent, Westmoreland, PE
(14) Terry Dougay, Albany, PE
(18) Darren MacKinnon, Charlottetown, PE
(21) Shawn Pierce, Bridgewater, NS
(29) Greg Proude, Springvale, PE
(30) Stephen Lively, Shubenacadie, NS
(32) Sarah McKay, Quispamsis, NB
(40) Robbie MacEwen, Charlottetown, PE
(48) Waylon Farrell, Conception Bay, NL
(51) Braden Langille, Shubenacadie, NS
(53) Cole Butcher, Porter's Lake, NS
(54) Jarrett Butcher, Porter's Lake, NS
(67) Dylan Blenkhorn, Truro, NS
(88) John Flemming, Halifax, NS
(89) Donald Chisholm, Antigonish, NS
(91) Dylan Gosbee, Cornwall, PE
(99) Craig Slaunwhite, Terence Bay, NS
Entry list subject to change without notice.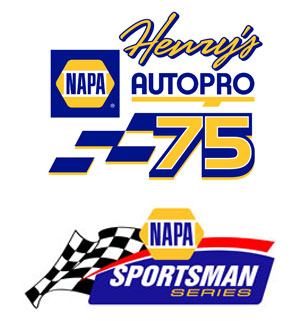 The Henry's AUTOPRO 75 will conclude the Napa Sportsman Series season, the fourth of four races among top sportsman drivers from throughout the Maritimes; the top points getter will be crowned the series 2018 champion. While Colby Smith (Centreville) will be hoping to clinch his third series title, he'll need to be on his game Saturday with just 22 markers separating the top five championship contenders.
Smith has a 12 point lead over Brad DeCoste (Antigonish), and DeCoste is just three points ahead of third place Jeffrey Breen (Antigonish).  Joey Rudderham sits in fourth just five markers out of third, and he holds a slim two-point lead over fifth-place Dale Richardson. In the three NSS races so far this year there have been three different winners: Russell Smith, Jr. (Halifax), Colby Smith, and Dale Richardson.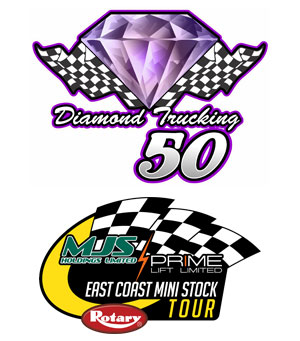 The MJS Holdings/Prime Lift East Coast Mini Stock Tour will also crown its 2018 champion at Riverside on Saturday in the Diamond Trucking 50, round 10 of 10 for the series sophomore season. Top four-cylinder Honda drivers will duke it out with a tight battle heading for the series season finale. After nine of 10 events, only 23 markers separate the top three contenders. Matthew Warren (Hatchett Lake) leads the way with Dave Matthews (Nine Mile River) second, 21 points behind, and Tim Webster (Beaver Bank) third, just two points behind Matthews. Webster won the series race at Riverside in August.
Fans should note a start time of 5 p.m. for this event. Atlantic Tiltload Heat Races will set the starting grid for the Lucas Oil 150; the sportsman and mini stock will also compete in heat races prior to their features.
Reserved and general admission tickets are available online until Friday at Noon. General admission tickets will be available at the gate starting at 1 p.m. on race day. There is plenty of free spectator vehicle and RV parking for this event. RV parking is for self-contained units only and campers must park in the area designated for campers, and must adhere to Riverside camping terms of use which are published online.
Riverside International Speedway is recognized as a premiere stock racing facility in Canada. The 1/3-mile high banked asphalt oval roars to action several times a year for special events. It is the home for eastern Canada's only NASCAR event, and of the IWK 250 – widely known as the best stock car race in Canada. Located in James River, between New Glasgow and Antigonish, the facility is easily accessible at exit 30 on Trans Canada Highway 104. For more information call 902.863.2410 or click www.riversidespeedway.ca.
About the Parts for Trucks Pro Stock Tour: The Parts for Trucks Pro Stock Tour (PST) is considered the highest level of stock car racing in Canada. The Tour is recognized in the industry as one of the healthiest stock car racing series in North America. PST visits four tracks throughout the Maritimes during its May through September season. The Parts for Trucks Pro Stock Tour is owned and operated by Maritime Pro Stock Tour Limited. For more information, call 902.481.2531 or click www.maritimeprostocktour.com. You can also follow on Twitter at www.twitter.com/prostocktour and like on Facebook at www.facebook.com/prostocktour.