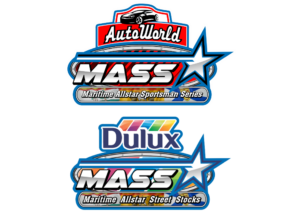 With more than 60 cars registered with the two Maritime Allstar Series (MASS) divisions, Riverside International Speedway will open for MASS practice on the evening of Friday, June 9, the eve of the 2023 stock car racing season opener at the facility.
To date, the Auto World Allstar Sportsman Series sits at 27 registrations and the new-for-'23 Dulux Paint Allstar Street Stocks show a whopping 35 registrations – many of which are from New Brunswick and Prince Edward Island. Both lists can be found in their entirety at www.maritimeallstars.ca.
"We recognize that many of these teams will be new to Riverside and some new to MASS," said Joan Roué, manager at Riverside. "And many will be traveling a distance to get here. Opening for practice Friday night just makes sense. The drivers get seat time and they get to shake their cars down – both should add to the excitement on Saturday. Plus, it's an added attraction for our fans, particularly for those who want to make a weekend of it."
Camping Section A will be open starting at Noon on June 8, free with no reservations necessary and the grandstand will be open Friday during the practice, with free admission.
Advance registration will be required for the Friday practice with details to be announced at a later date. And, for racers from away attending the practice, track management has worked out a special discount at the Official Hotel of Riverside International Speedway, Microtel Inn & Suites Antigonish – the newest hotel in town and just a 10-minute drive from the track. Those who want to reserve a room for June 9 should contact MASS promoter Craig McFetridge for details.
The June 10 show will feature the East Coast International Pro Stock Tour, the Auto World Allstar Sportsman Series, and the Dulux Paint Allstar Street Stocks which will resurrect a racing division not seen at Riverside in over two decades. The start time on June 10 is 4 p.m.
Sponsorship and advertising opportunities are presently available at Riverside for 2023; please call 902-404-7049 or email info@riversidespeedway.ca for more information.
About Riverside International Speedway:
For 54 years, Riverside International Speedway has been recognized as a premiere stock car racing facility in Canada. The 1/3-mile high-banked asphalt oval roars to action several times a year for special events. It is the largest outdoor entertainment venue in eastern Canada and the home of the IWK 250 – widely known throughout North America as a "bucket list" event for racers and fans alike. Located in James River, between New Glasgow and Antigonish, the facility is easily accessible at exit 30 on Trans Canada Highway 104. For more information, please visit www.riversidespeedway.ca or call 902-863-2410 (May to September) or 902-404-7049 (October to April).