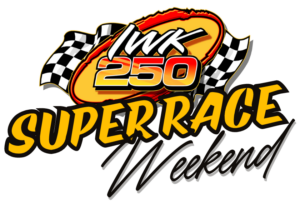 IWK 250 campsite renewal offers have been emailed to those who held lots in '22. This allows the first option to have the same site at the 2023 edition of the iconic event, set for July 12-15. Any sites not renewed by February 28 will automatically revert to available inventory.
New reservations will be available online and interactive in mid-March.
Recipients of the renewal emails will find a green "Complete Order" button link in the body of the message to complete the reservation including RV and user info. The final step is payment (all major credit/debit cards) and once that is processed the user will receive an emailed confirmation ticket almost immediately. It can be saved digitally or printed as a hard copy.
It is imperative that the person using the campsite has the confirmation with them at check-in this year – there can be no exceptions. If the reservation is in someone else's name then the person using the lot will need the confirmation ticket, the order #, and the name of the person who made the reservation. ID will need to be presented for user verification when completing the check-in form.
Questions? Please refer to our Camping Terms of Use section or email info@riversidespeedway.ca.
Thanks in advance for your continued interest in Riverside International Speedway and the IWK 250!