Management for Riverside International Speedway is excited to announce a new partnership with Qwick Wick Fire Starter, guaranteed to start your bonfires, wood stove, or fireplace without the need for messy kindling or paper products. The partnership activation kicks off this Saturday at the track season opener with special promotions where fans will take home Qwick Wick samples either through prizing or with a donation to the IWK Foundation.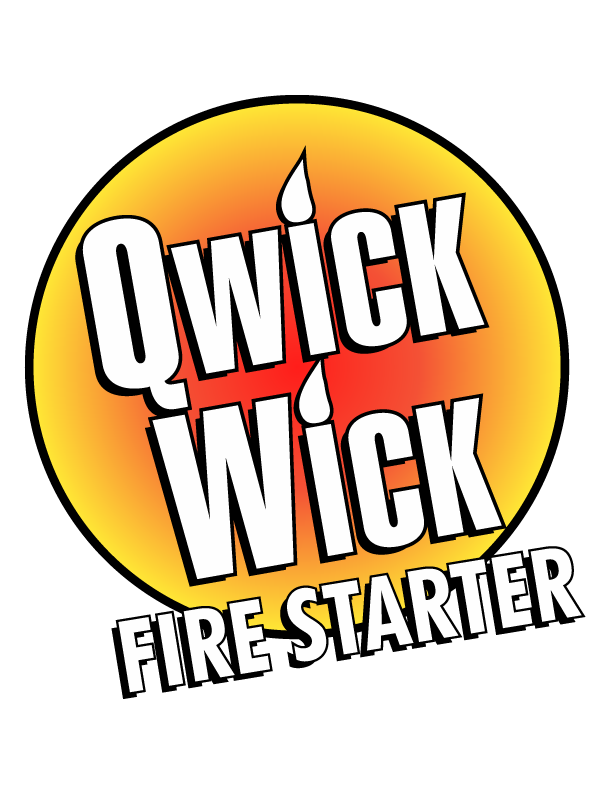 Additionally, Qwick Wick will present the fan-favourite Tailgate Party on the IWK 250 Super Weekend. Fans can expect exciting promotions in advance of and during the kickoff to the iconic weekend at Riverside and one of the biggest motorsports weekends in Canada.
"We're pleased to partner with Qwick Wick," said Joan Roué, general manager for Riverside. "It is a fantastic product, and it's quick, easy, and clean. Qwick Wick is a strong supporter of motorsports across Canada – we're proud to be an east coast partner."
"We are truly honoured to be a part of the Riverside International Speedway team and the long-awaited opening," said Frank Wall, founder of Qwick Wick, "Riverside is an iconic track that racers and fans from across the country have on their bucket list to attend. As the world's best fire started, what better partnership to form then with a world class track like Riverside."
"Our Qwick Wick Racing program supports amazing tracks and teams across Canada," said Dave Lloyd, President of Qwick Wick, "We are extremely excited to announce this partnership and we look forward to meeting fans and teams at the Qwick Wick Tailgate Party later this year at the IWK 250 Super Weekend."
With the significantly reduced capacity at Riverside this Saturday (because of COVID-19 gathering restrictions), the event has sold out. A waitlist has been created in case tickets become available – fans can sign up by visiting RiversideSpeedway.ca. The event will be live-streamed with free audio (TimsCorner.ca/listenlive) and pay-per-view video (TimsCorner.tv).
The East Coast International Pro Stock Tour, NAPA Sportsman Series, and Hot Rod Classics Vintage Race Car Series will be on the race card. The pro stock tour competitors will see qualifying heat races and a 150-lap feature, sportsman will have qualifying heat races and a 75-lap feature, and the vintage series will see heat races and a 20-lap feature. Racing starts at 4 p.m.; grandstands open at 2 p.m.
The IWK 250 Super Weekend was originally scheduled for this weekend but postponed until later in the year with the expectation of continued eased gathering restrictions so as many loyal fans of the event as possible can attend; the makeup date is expected to be announced in the next couple of weeks.
Management thanks fans, racers, sponsors, staff, and service providers for their continued support as we wind through what are (hopefully) the final laps of the COVID-19 pandemic, and encourage everyone to be vaccinated at their earliest convenience so things get back on track (pun intended) sooner than later.
About Qwick Wick:
Qwick Wick is the only fire starter that will burn for 30 minutes with an 8–10-inch flame and is guaranteed to start your campfire, fire pit, wood stove or fireplace without the need for kindling or newspaper. It will also light when wet and withstand winds up to 50km/hr. The unique all-natural wax allows for a 30-minute burn time and the wood shavings give the fire starter an industry higher temperature point for the duration of the burn. This combination produces the world's best fire starter. For more info as well as retailer locations, please visit www.quickwick.com.
About Riverside International Speedway:
For 52 years, Riverside International Speedway has been recognized as a premiere stock racing facility in Canada. The 1/3-mile high-banked asphalt oval roars to action several times a year for special events. It is the home of the IWK 250 – widely known throughout North America as a "bucket list" event for racers and fans alike. Located in James River, between New Glasgow and Antigonish, the facility is easily accessible at exit 30 on Trans Canada Highway 104. For more information please visit www.riversidespeedway.ca or call 902-863-2410 (May to September) or 902-404-7049 (October to April).