Nicholas Naugle (Dartmouth, NS) started on the pole and never looked back picking up his first win of the season at the Parts for Trucks 150. Craig Slaunwhite (Terence Bay, NS) was the bridesmaid again coming home second in two consecutive races. Cole Butcher (Hantsport, NS) raced his way to a third place finish, just ahead of Greg Proude (Springvale, PE) and younger brother Jarrett Butcher (Porter's Lake, NS) who rounded out the top five. The race marked round two of nine for the East Coast International Pro Stock Tour.
Cole Butcher, Naugle and Donald Chisholm (Antigonish, NS) won the three Atlantic Tiltload heat races respectively which set the field for the main event. Jarrett Butcher took home the Kenny U Pull Hard Charger award, picking up nine positions on the field in the feature. The race was slowed by only five cautions and took one hour to complete.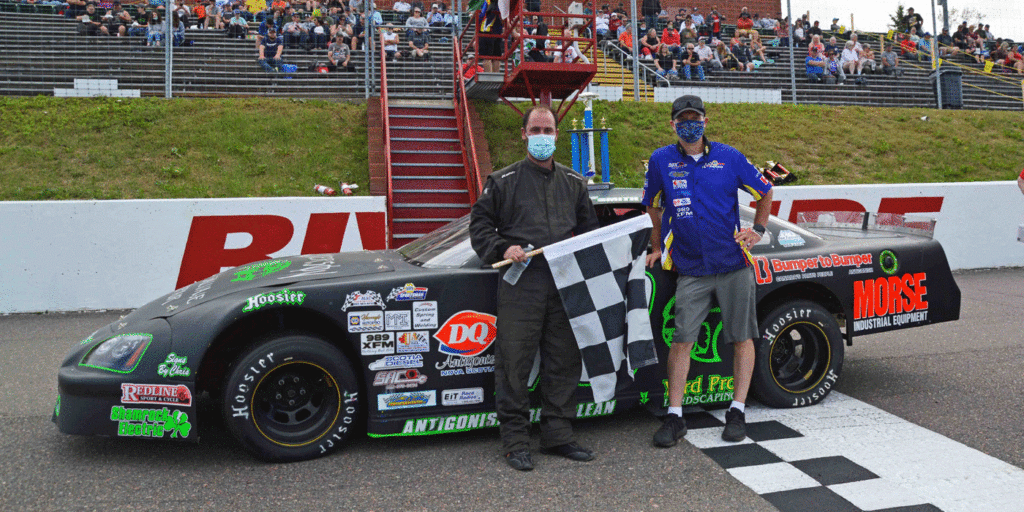 The Napa Sportsman Series opened their 2021 season at Riverside on Saturday in the Henry's Auto Pro 75. Russell Smith Jr. (Lakeside, NS) took home the first checkered flag of the summer. Pete Miller (Kennetcook, NS) finished second, followed by Devin Smith (Lakeside, NS) in third. Complete results follow…
Russell Smith, Jr.
Pete Miller
Devin Smith
Dale Richardson
Darren Price
Corey Breen
Shawn Waterfield
Kevin Morse
Jeffrey Breen
Ryan VanOirschot
Brady Creamer
Ronnie MacKay
Pete Miller and Devin Smith won the NAPA Sportsman Series heat races.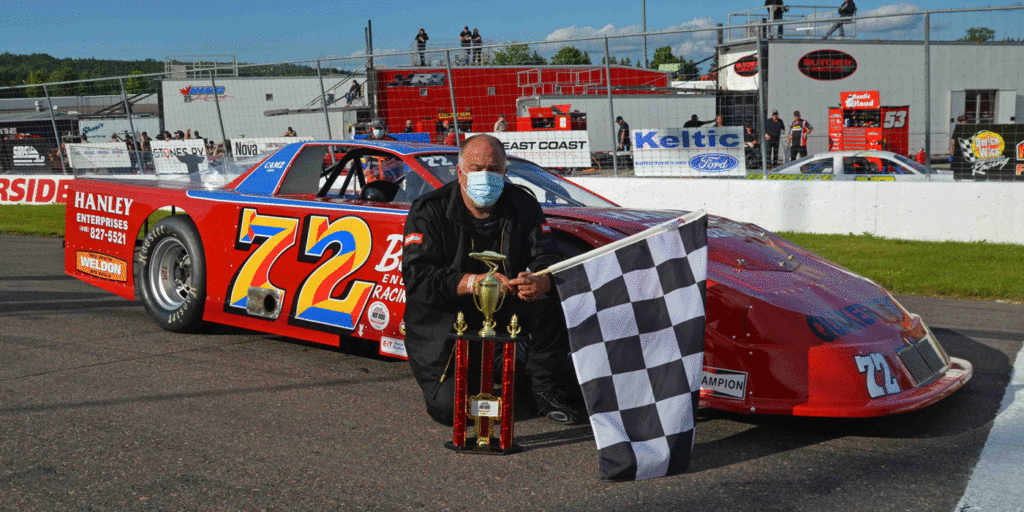 The Hot Rod Classics Vintage Race Car Series made their first appearance in Nova Scotia this season as part of the event undercard. Stacey Clements won the 20-lap feature with Tylor Hawes and Chris Dingle in second and third place respectively. Full results follow:
Stacey Clements
Tylor Hawes
Chris Dingle
Pat Lawrence
Jim Rankin
Laurie Hutt
Brian Northrup
Jeff Ainslie
Chevy Ray MacDonald
Lawrence and Clements won the Hot Rod Classics heat races.
If you weren't able to attend the event, or would like to see a replay, visit TimsCorner.tv for flag-to-flag coverage.
Riverside International Speedway is back in action August 21 – event details are pending gathering restrictions and will be announced over the next couple of weeks. Sign up to our newsletter to be notified directly to your inbox.