Management for the East Coast International Pro Stock Tour (PST) is proud to announce the return of RJ Poirier Heavy Equipment & Repair as one of the series race sponsors for '23. They will be the presenting sponsor of the RJ Poirier Heavy Equipment 150 at Riverside International Speedway on June 10, the first of four stops this year for the series at the iconic high-banked 1/3-mile oval.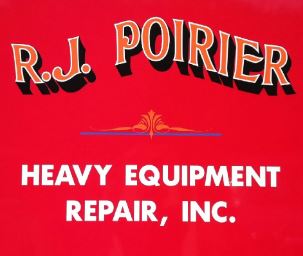 The race will be round three of 11 as top super late model/pro stock car racers in the Maritimes contest their skills at five tracks in Nova Scotia, New Brunswick, and Prince Edward Island en route to the series championship. 2023 marks the 22nd season of the series.
Kyle Reid (Fort McMurray, AB, and native of Sydney, NS) is the defending champion of the RJ Poirier Heavy Equipment 150. The spring PST race at Riverside dates back to 2001; until 2012 it was contested as a 100-lap event and has since been a 150.
Fans attending the RJ Poirier Heavy Equipment 150 on June 10 will also see the Auto World Allstar Sportsman Series and the Dulux Paint Street Stocks. Tickets for the event will be available approximately four weeks in advance at www.riversidespeedway.ca.
The East Coast International Pro Stock Tour kicks off its '23 season at Scotia Speedworld (near Halifax) on May 20 and then heads for Speedway 660 (Geary, NB) for round two on May 27. This will be the series' first visit to Speedway 660 and the western New Brunswick market in nearly a decade. The series will also visit Petty International Raceway (River Glade, NB) and Oyster Bed Speedway in Prince Edward Island. Find the series complete '23 schedule at www.maritimeprostocktour.com.
About R.J. Poirier Equipment Repair
Established in 1983, R.J. Poirier Heavy Equipment Repair is a family-owned and operated business providing service to customers in need of equipment rebuild and repairs. Servicing the US Northeast, the company in later years expanded its business to include the sale and rental of large construction and mining products. R.J. Poirier has grown to become one of the largest independent dealers in the US Northeast for the sale and rental of used Caterpillar dozers, wheel loaders, and rigid frame trucks, sourcing equipment primarily from the Maritime provinces.
About the East Coast International Pro Stock Tour:
The East Coast International Pro Stock Tour (PST) is considered the highest level of stock car racing in Canada. The Tour is recognized in the industry as one of the healthiest stock car racing series in North America. PST visits five tracks throughout the Maritimes during its May through September season. The East Coast International Pro Stock Tour is owned and operated by Maritime Pro Stock Tour Limited. For more information, call our administration office at 902.481.2531 or click www.maritimeprostocktour.com. You can also follow us on Twitter at www.twitter.com/prostocktour and like us on Facebook at www.facebook.com/prostocktour