It's a hat trick for Craig Slaunwhite (Terence Bay, NS) who picked up his third consecutive victory in the Toromont Cat 150 at Riverside International Speedway. Slaunwhite had to battle hard with several cars throughout the race to take the checkers including second place finisher Greg Proude (Springvale, PE) who led 56 laps. Cole Butcher (Hantsport, NS), who was deadlocked with Slaunwhite in the chase for the championship heading into the Toromont Cat 150, came on strong in the final laps and finished third. Jarrett Butcher (Porters Lake, NS) had another stellar showing with a fourth place finish, keeping him in the mix for the title. Russell Smith Jr. (Lakeside, NS) rounded out the top five in the Nova Construction 88 car.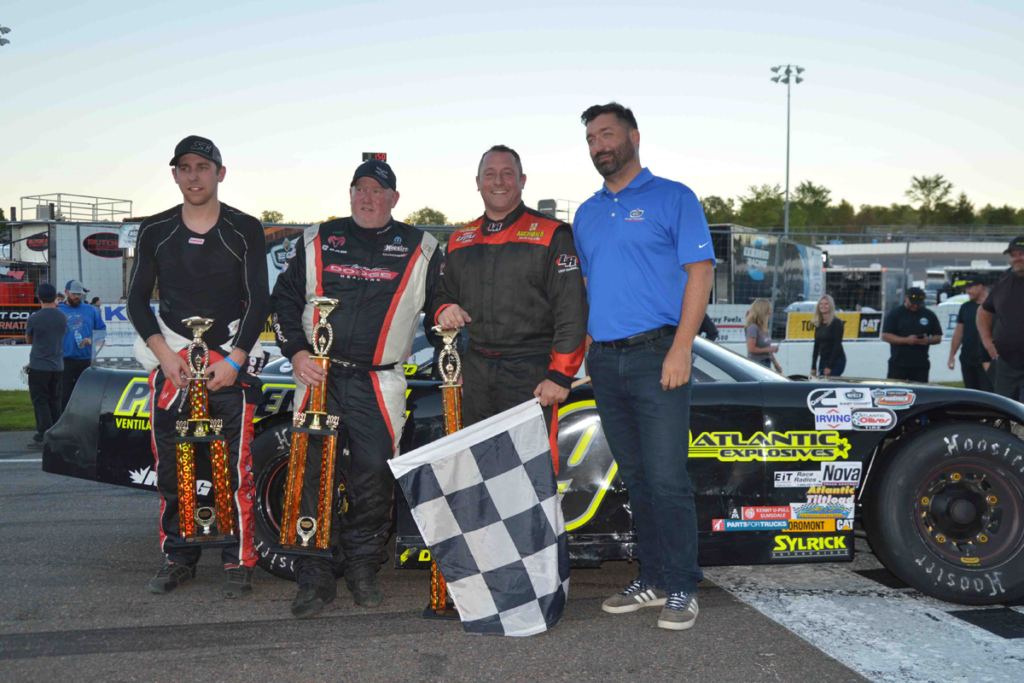 Todays results see Craig Slaunwhite with a slim eight-point lead over Cole Butcher heading into the Atlantic Oliver Tire 200 on September 25 at Scotia Speedworld, which will mark round eight of nine for the East Coast International Pro Stock Tour.
Slaunwhite, Kyle Reid (Sydney, NS) and Jarrett Butcher won their Atlantic Tiltload heat races which set the field for the Toromont Cat 150. Kent Vincent took home the Kenny U Pull Hard Charger award. The race had three cautions and took 56 minutes to complete.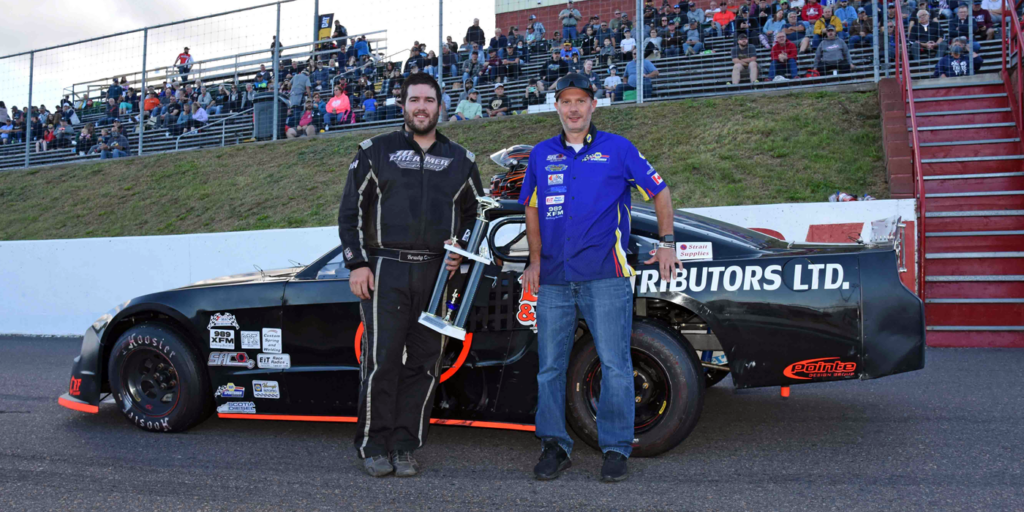 The Napa Sportsman Series closed out their season prior to the main event with the Henry's AUTOPRO 75. Brady Creamer (Miramichi, NB) was first under the checkers, followed by Pete Miller (Kennetcook, NS) in second and Brandon Carter (Moncton, NB) in third. Jeffrey Breeb was fourth and Darren Price fifth. Creamer led the most laps. Creamer and Pete Miller won th sportsman heat races.
The next event for the East Coast International Pro Stock Tour is the Atlantic Oliver Tire 200 Saturday September 25th at Scotia Speedworld. The penultimate event for the Series is sure to be a turning point in the chase for the championship. Stay tuned to www.maritimeprostocktour.com for all the latest news or follow us on Twitter, Facebook or Instagram @prostocktour
About the East Coast International Pro Stock Tour:

The East Coast International Pro Stock Tour (PST) is considered the highest level of stock car racing in Canada. The Tour is recognized in the industry as one of the healthiest stock car racing series in North America. PST visits four tracks throughout the Maritimes during its May through September season. The East Coast International Pro Stock Tour is owned and operated by Maritime Pro Stock Tour Limited. For more information, call our administration office at 902.481.2531 or click www.maritimeprostocktour.com. You can also follow us on Twitter at www.twitter.com/prostocktour and like us on Facebook at www.facebook.com/prostocktour