Advance tickets are now available for our season opener, the Ron MacGillivray Chev Buick GMC 150 on June 16. Fans can use our convenient Order & Pay Online system to secure their reserved or general admission ticket and beat the line at the gate on race day.
The Ron MacGillivray Chev Buick GMC 150 is round three of 12 for the 2018 Parts for Trucks Pro Stock Tour. Car count has been stout the first two events and only secondary to the competition. We expect both trends to continue at Riverside on June 16.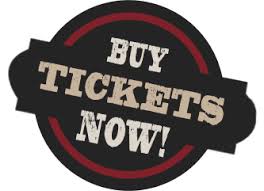 Dylan Blenkhorn (Truro) and Cole Butcher (Porter's Lake) are separated by just one point atop the standings; they have finished 1-2 at the first two races with Blenkhorn winning round one at Petty Int'l Raceway and Butcher winning round two at Scotia Speedworld.
The NAPA Sportsman Series will also open its 2018 season on June 16 with the Henry's AUTOPRO 75.
Keep an eye on our website the week of the race for more event details and an expected pro stock entry list.