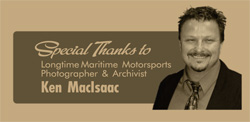 Photos by Ken MacIsaac, Ken's Photos. Used with permission.
Copies available for purchase by email at kensphotos@ns.sympatico.ca.
2012 was a great year at Riverside International Speedway. We enjoyed four great weekend events and hosted several great series, including the NASCAR Canadian Tire Series (September 15), the Parts for Trucks Pro Stock Tour (June 16, July 21, August 18), the Napa Sportsman Series (June 16, July 20, August 18, September 14), and the Maritime League of Legends (July 20, September 14). But most importantly of all we hosted thousands of the best sports fans in the Maritimes. We hope you enjoy this photo review of our season and look forward to seeing you in 2013.