JAMES RIVER, NS – Riverside International Speedway is ready to roar this Saturday with the Toromont Cat 150 for the Parts for Trucks Pro Stock Tour. The event is the first of the year for the facility which has been idle for all of its typical season due to COVID-19.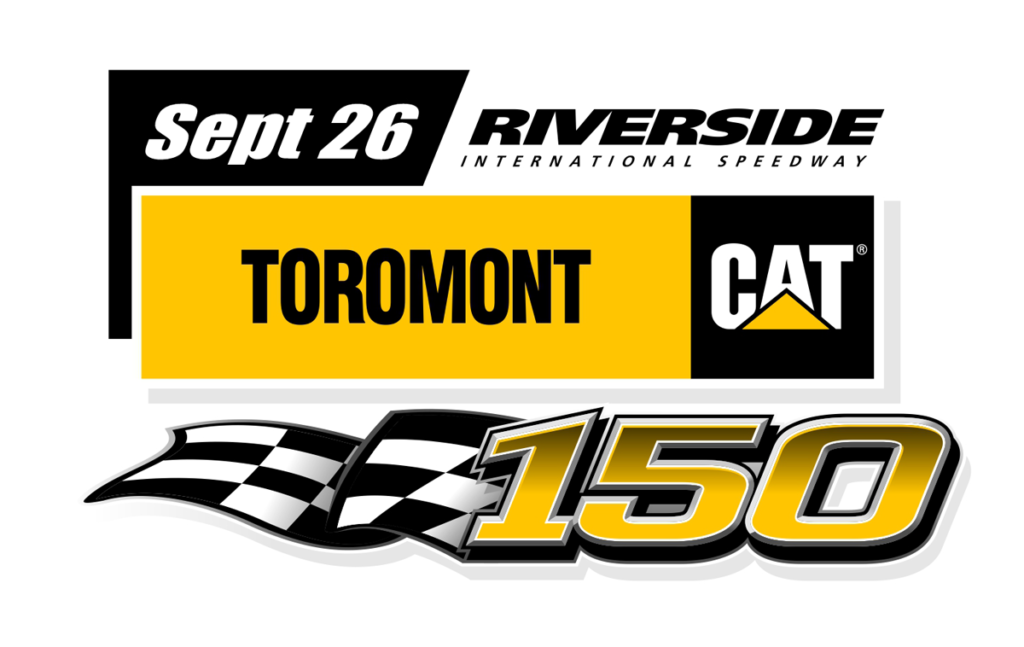 When the facility was shortlisted by Nova Scotia's Public Health authorities as one of four sports stadiums in the province being considered for larger gatherings, it was all hands on deck to have a Guest Management Plan approved and prepare the facility accordingly.
"It's hard to believe it's been over a year since our last event," said Donald Chisholm, owner of Riverside. "It will be amazing to see it come to life again this Saturday with cars on the track and fans in the stands. It's good for the sport and awesome to be able to bring some sense of normalcy to our fans and racers."
The event tickets sold out in less than three days with a limited grandstand capacity of 1250, less than 15% of a full house during pre-COVID times.
Besides pro stock, fans will see the Napa 50 presented by Henry's Auto Pro and the Nova Scotia debut of the Hot Rod Classics Vintage Race Car Series. The grandstand gates open at Noon on Saturday, racing starts at 2:30 p.m. Fans are encouraged to arrive early to allow extra time at entry for COVID-19 screening. Re-entry is discouraged unless absolutely necessary to lessen foot traffic so fans are also encouraged to bring everything they need for the afternoon at the time of first entry.
Expected Entries for the Toromont Cat 150
1. 08 – Nicholas Naugle, Dartmouth, NS
2. 0 – Matt Vaughan, Bedford, NS
3. 2 – Ashton Tucker, Lyttleton, NB
4. 5 – Jonathan Hicken, Charlottetown,PE
5. 8 – Kent Vincent, Crapaud, PE
6. 13 – Austin MacDonald, Pictou, NS
7. 21 – Shawn Pierce, Bridgewater, NS
8. 29 – Greg Proude, Charlottetown, PE
9. 31 – Chris Reid, Sydney, NS
10. 36 – Gary Elliott, Truro, NS
11. 42 – Kyle Reid, Sydney, NS
12. 48 – Waylon Farrell, Conception Bay S, NL
13. 51 – Tyler Smith,
14. 53 – Cole Butcher, Hantsport, NS
15. 80 – Ryan VanOirschot, Antigonish, NS
16. 83 – Cory Hall, Jollicore, NB
17. 88 – John Flemming, Halifax, NS
18. 89 – Donald Chisholm, Antigonish, NS
19. 91 – Dylan Gosbee, Cornwall, PE
Entry list is subject to change without notice.
The grandstand area will be separated into five self-contained zones, each with their own entry/exit, washrooms, and seating; highlights of the Guest Management Plan follow…
· Fans must maintain a minimum two meter/six foot distance at all times from anyone who is not in their close family or social group while on Riverside property; this includes the parking lot, to and through their dedicated zone entrance and exit, while seated, going to and from washrooms, and any line ups they may incur while on-site.
· Fans must stay in the zone they are ticketed for.
· Depending on the zone, every third or fourth row will be available for seating.
· Pre-determined family and social groups of up to 10 people can sit together with a two meter/ six foot distance between groups.
· Fans are required to wear a face mask at all times except when seated with their group.
· The canteen will be open with food and beverage service; with delivery to the seat.
· No coolers or backpacks; fans can carry-in food and non-alcoholic beverages (no glass containers) in a transparent bag measuring no larger than 36cm x 36cm (14″ x 14″).
·         Complete COVID-19 protocols for this event are available here.
COVID-19 screening and contact tracing information collection will take place at time of ticket purchase as well as at the entry on race day. Anyone not adhering to COVID-19 protocols will be asked to leave.
Fans can stay up-to-date with Riverside news by visiting riversidespeedway.ca or following the track social media pages (Facebook and Twitter), and by signing up to receive the Riverside newsletter which is delivered by email.
About Riverside International Speedway:
For 51 years, Riverside International Speedway has been recognized as a premiere stock racing facility in Canada. The 1/3-mile high-banked asphalt oval roars to action several times a year for special events. It is the home of the IWK 250 – widely known throughout North America as a "bucket list" event for racers and fans alike. Located in James River, between New Glasgow and Antigonish, the facility is easily accessible at exit 30 on Trans Canada Highway 104. For more information please visit www.riversidespeedway.ca or call 902-863-2410.